Signage Design
Welcome to Our
Business Signage Design Service
ACE Sign is a professional business signage design service provider in Melbourne. We have an experienced team in logo design and artwork design that can tailor to your business needs. Good business signage design can help enhance the sign for your business branding and marketing through vibrant visual communication.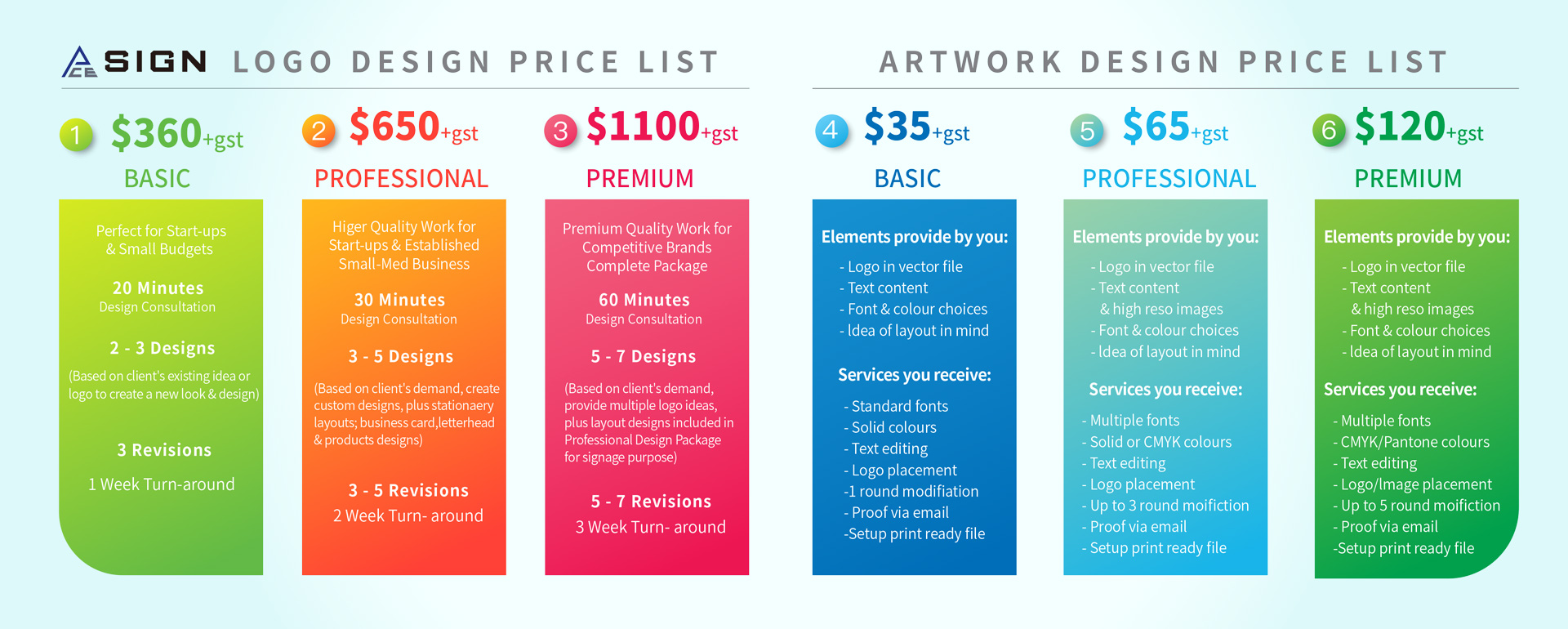 Logo design service
In terms of logo design, you can choose the classic logo design service, the professional logo design service, and the premium design service.
The basic logo design service costs $360. It is perfect for start-ups and businesses with small budgets including 20 minutes' design consulting and 2 or 3 designs based on your existing idea or logo. 3 revisions are also included.
The professional one costs $650. It delivers higher-quality business signage design for start-ups and established small to medium size businesses with 30 minutes' design consultation and 3 to 5 designs based on your demand. The designs are also customized according to your requirements plus stationery layouts, business cards, letterhead, and products designs. 3 to 5 revisions are included in the design package.
The premium logo design service is $1100. It provides premium quality work for competitive brands, which is a complete package. The design consultation time lasts for 60 minutes. You will receive 5 to 7 designs based on your demands with multiple logo ideas. The layout designs are included in the professional design package for signage purposes.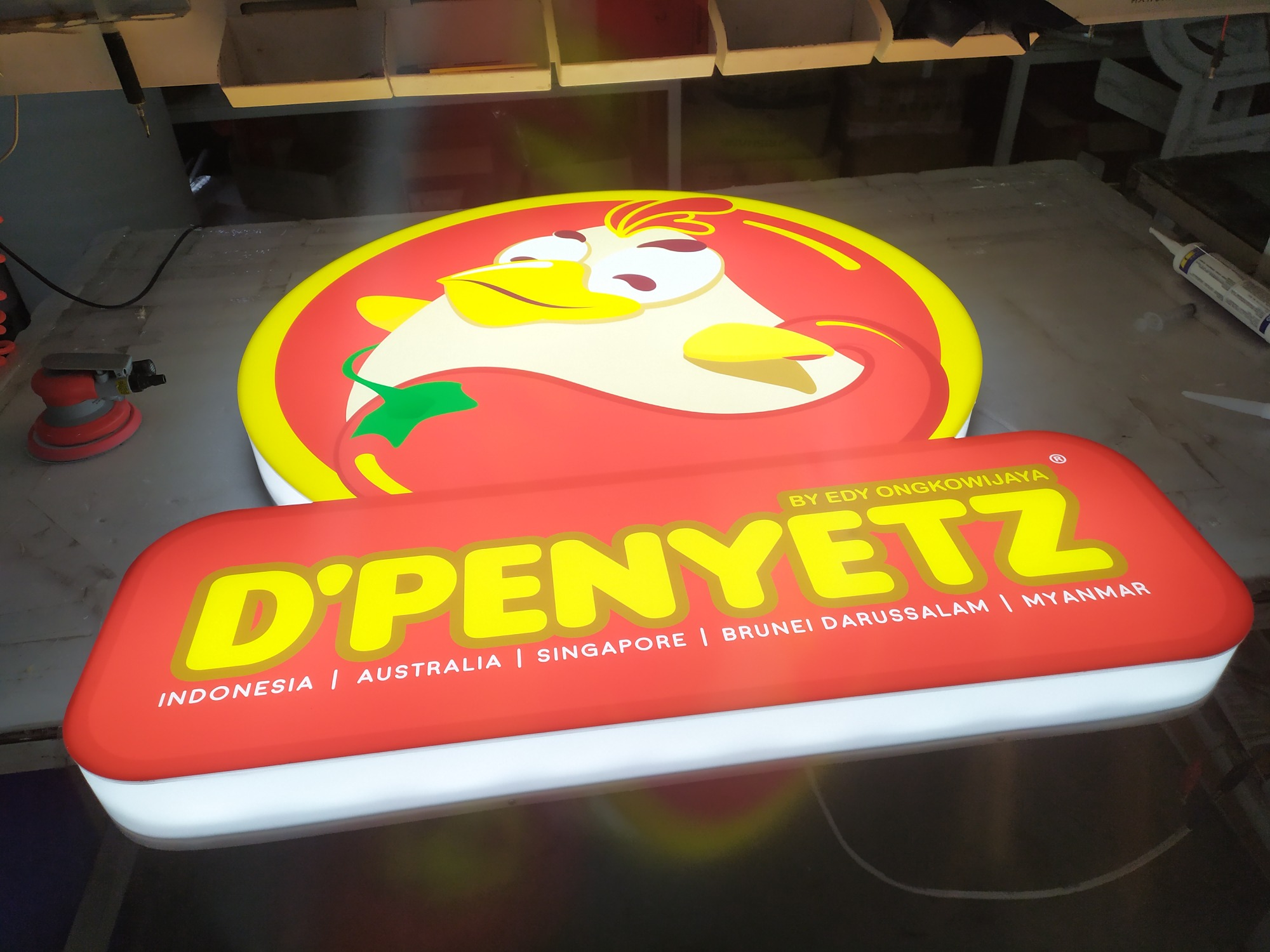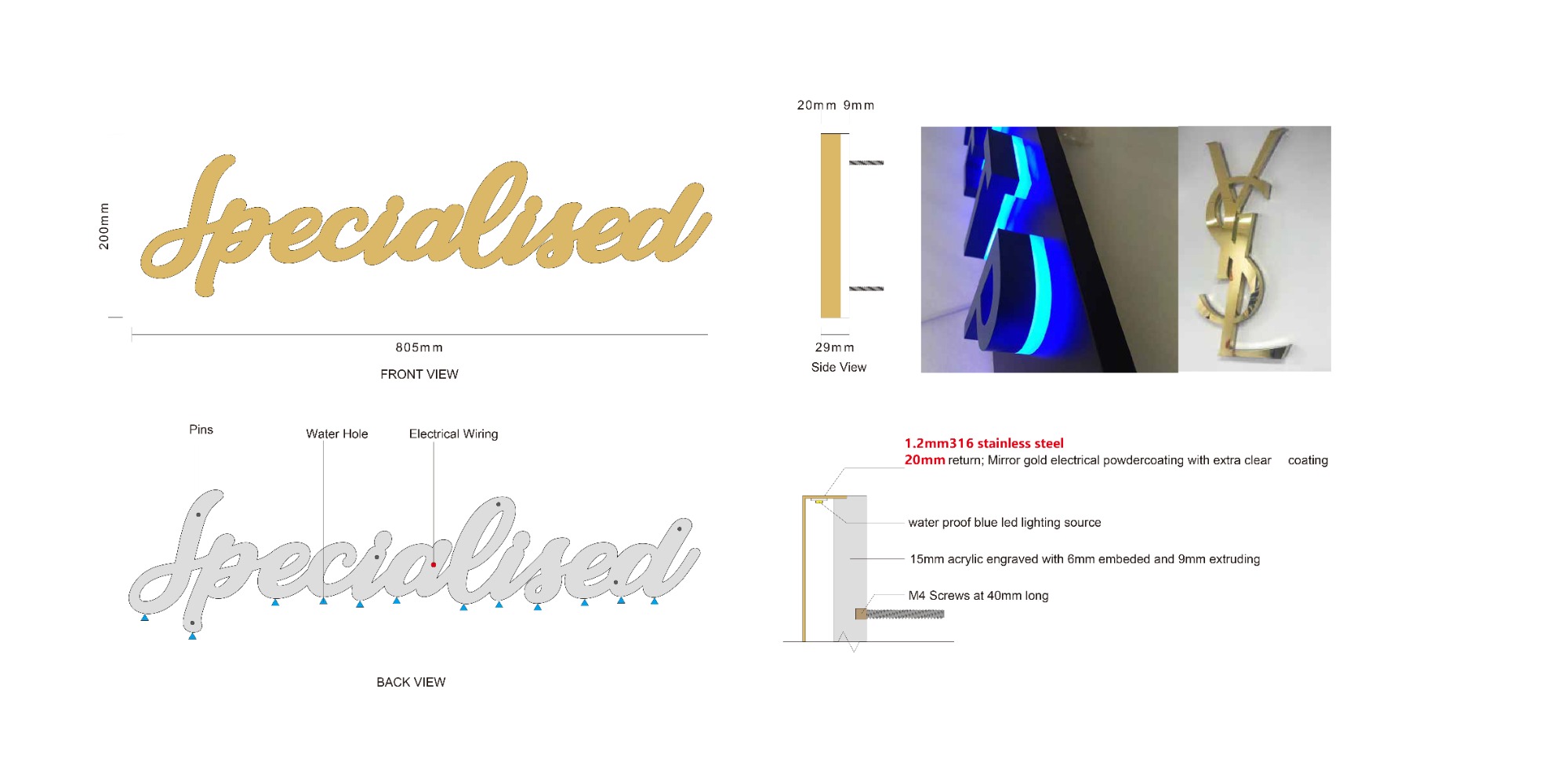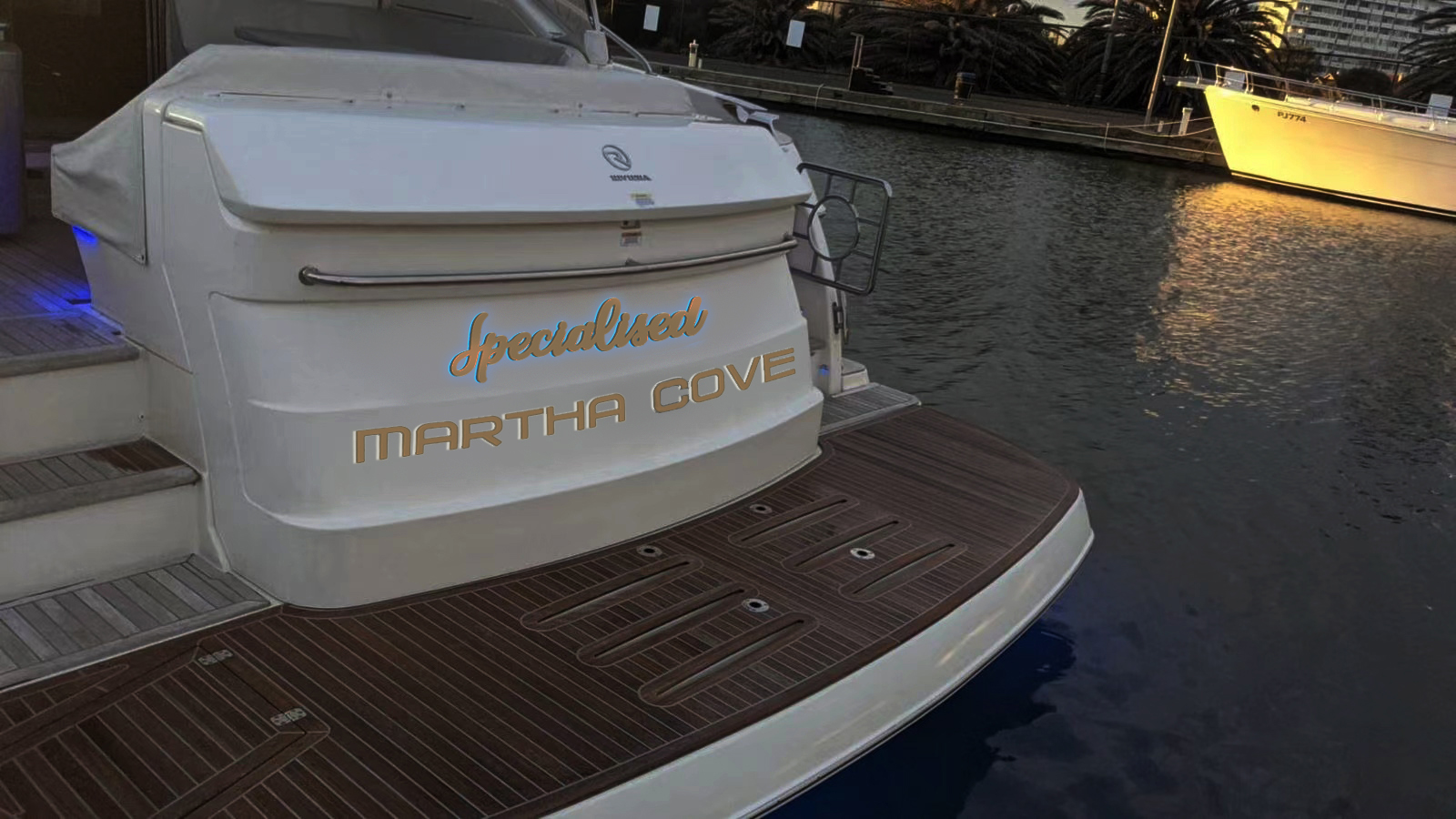 Artwork design service
There are three artwork design packages that you can choose according to your needs.
The basic artwork design package costs $35. You will receive the logo in vector file, text content, font & colour choices, and ideas of layout in mind. Also, the basic design service package will include standard fonts, solid colours, text editing, logo placement, 1 round modification, proof via email, and set up print-ready files.
The professional artwork design package is $65. Except for what is included in the basic design package, you will receive high-resolution images. Besides, this service package consists of multiple fonts, solid or CMYK colours, text editing, logo placement, up to 3 round modifications, proof via email, and set up print-ready files.
The premium service package costs $120. Although we will provide you with the same service as the professional service package, you will receive CMYK or Panton colours, logo or image placement, up to 5 round modifications additionally.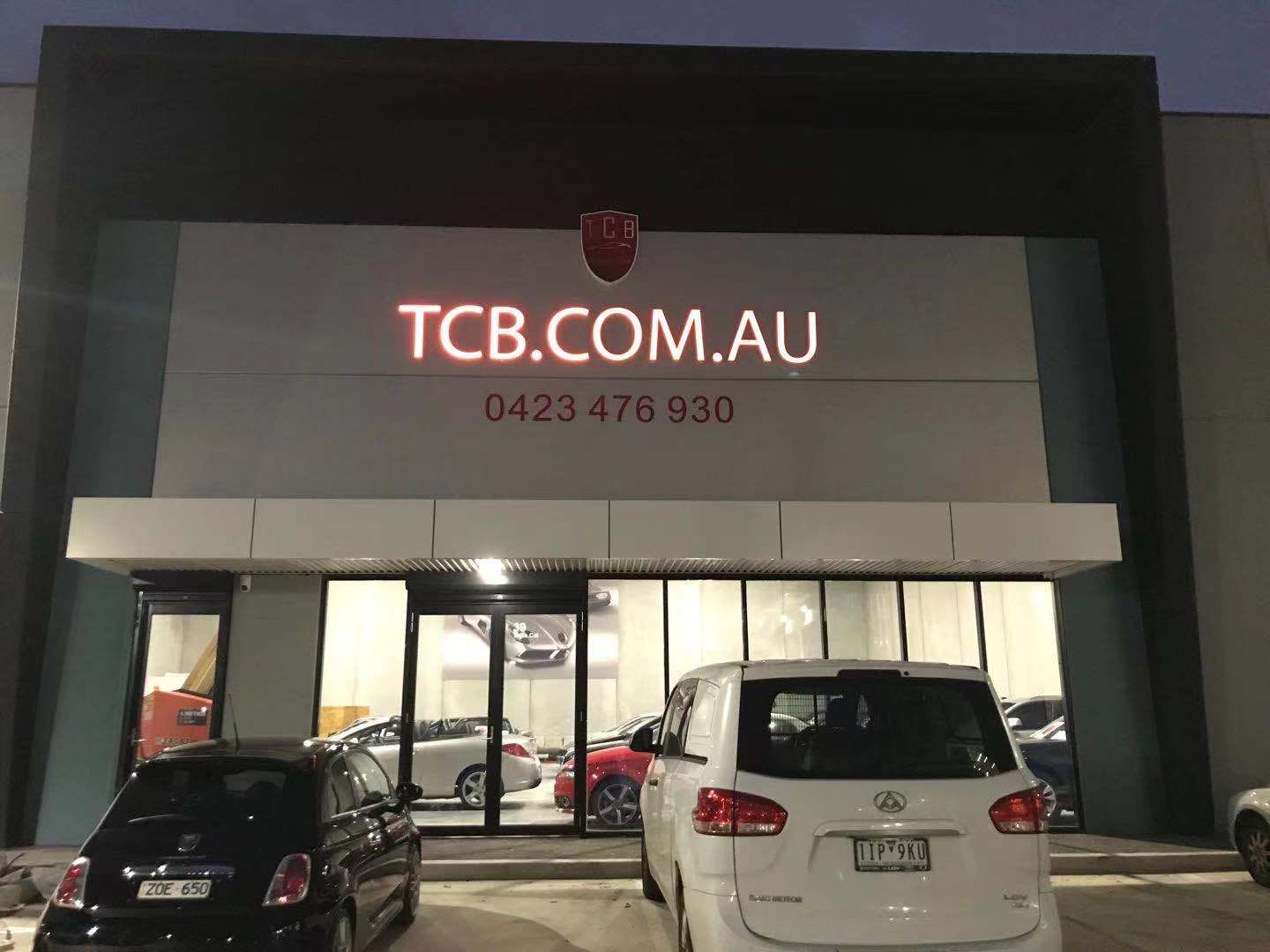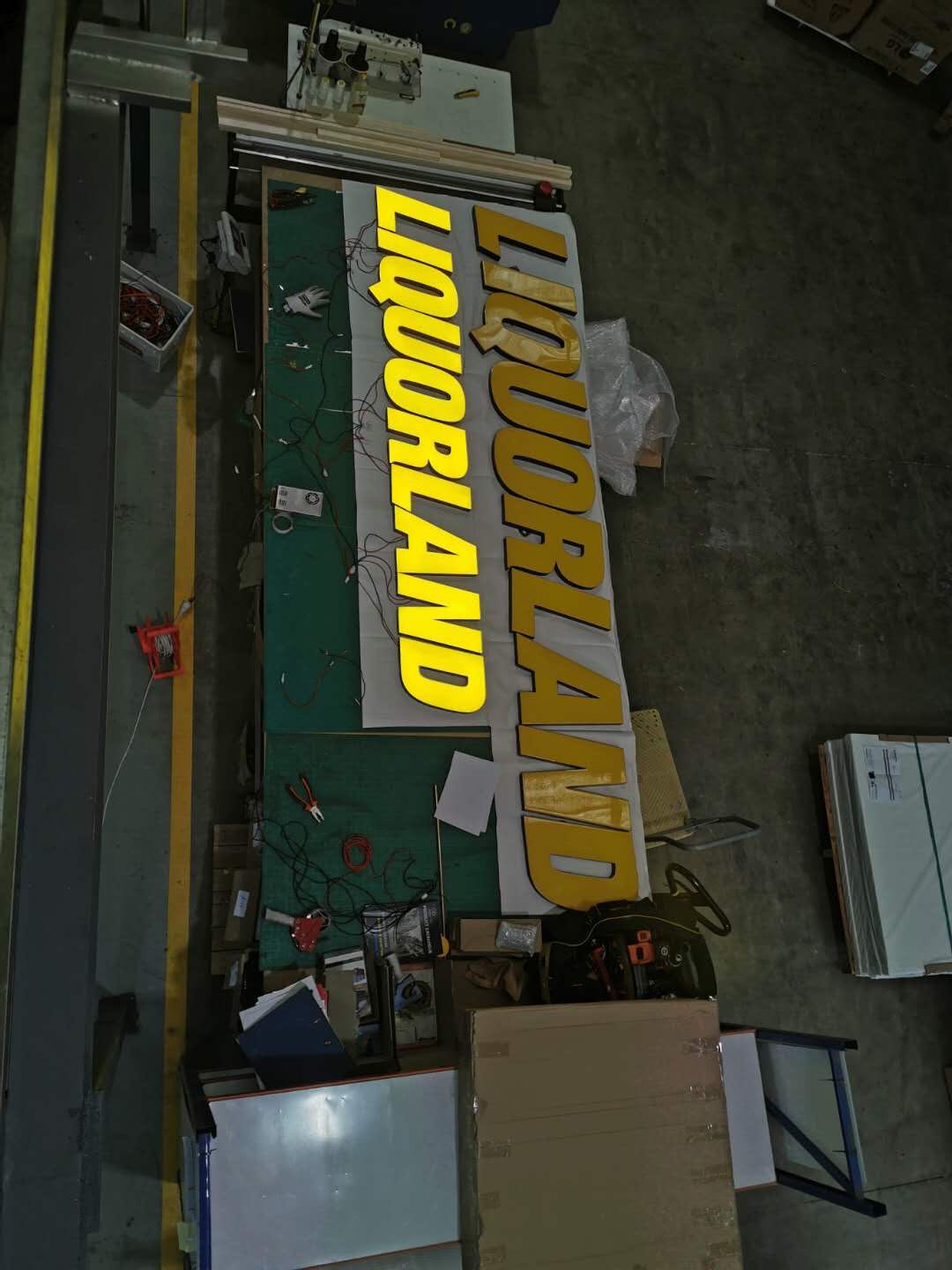 You can get the customized business signage design at ACE sign. We are dedicated to turning your idea into reality with a reasonable cost and an innovative business signage design. Our designers are here to make the edits on your business signage. The amazing design is just a click away.